COVERMARK LEG MAGIC 50ML

COVERMARK Leg Magic
 perfect cover  waterproof
make-up 
for leg & body
 24-hour lasting
Solar protection SPF 16
clinically tested
hypoallergenic
100% secure payments
Secure Payments with ssl
Fast delivery shippings
Returns available
COVERMARK LEG MAGIC
It covers the imperfections of the skin and also protects it from harmful sun rays, thanks to SPF 16. Ideal for hiding varicose veins, stretch marks, tattoos, scars, birthmarks, burns, not only on the legs, but also throughout the rest of body. It lasts for 24 hours. 100% waterproof, even under difficult conditions. Not occlude the pores. Hypoallergenic and clinically tested, does not irritate the skin. Ideal for all types mdi skin.
Available in 10 natural shades.
How to use
Apply a small amount of product on the area to be treated by a slight pressure with your fingertips. Spread the product slowly to obtain a perfect cover, making sure to spread it evenly to achieve a natural effect. You can pass a wet tissue on the surface with a slight pressure, to remove any residue or stains. Allow to dry. The product is easily removed with soap and water.
Format
50 ml tube.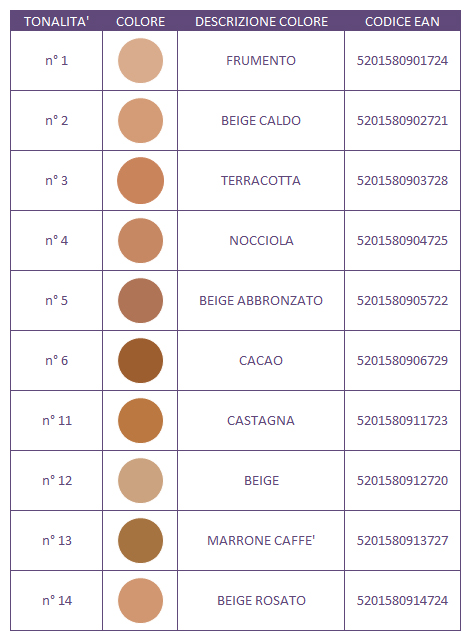 Leg Magic is extremely long lasting (at least 24 hours of continuous coverage), sweat-proof, smudge-proof able to offer full coverage of any patch of skin or defect even when swimming or sweating for hours. The conducted clinical studies prove that Leg Magic is ipoallergicenico and waterproof. Its high SPF 16 is maintained for hours even in the water. Available in 10 colors to perfectly match your skin color.
N.B. of the Covermark products are marketing two packs of different colors, a white with blue lapels and a whole purple. They belong to two consecutive production batches so perfectly identical, the only difference is that the Covermark has renewed the graphics taking it all in purple.
No customer reviews for the moment.
Customers who bought this product also bought: