KENOGEN DONNA MELATONINA 30 fiale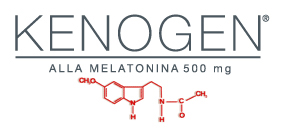 KENOGEN
ALLA MELATONINA 500 mg
WOMAN
INTENSIVE TREATMENT FOR
PHYSIOLOGICAL HAIR REGROWTH
LENGTHENING AND THICKENING
FOR WOMAN
30 monodose vials 0,17 oz. LOTION
100% secure payments
Secure Payments with ssl
Fast delivery shippings
Returns available
Dermatological treatment with a high concetration of melatonin with a stimulating action in physiological hair regrowth.
Particularly rich in vegetable isoflavones, it promotes a powerful regenerating actionon follicles functionality for the growth of thicker and stronger hair. Indicated in case of thinning, little growth and weak hair
No customer reviews for the moment.
Customers who bought this product also bought:
Existing Account Login
Login to your account
Reset Password
New Account Register