GLYCOSAN PLUS Biocomplex caduta capelli 12 fiale + shampoo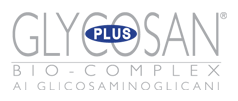 GLYCOSAN PLUS
B I O - C O M P L E X
AI GLICOSAMINOGLICANI
SHOCK TREATMENT
AGAINST HAIR LOSS
100% secure payments
Secure Payments with ssl
Fast delivery shippings
Returns available
INDICATIONS
It is indicated in case of hair loss, thickening, seborrhea, dandruff and itching.
CONTAINT:
• 150 ml shampoo bottle
• 12 vials 7 ml di lotion
• 1 plastic distributor
USEFUL TIPS
Clinical tests showed that the treatment is effective after only 90 days. Therefore, it is suggested the use of 3-4 boxes of Glycosan Plus Bio-Complex.
In order to optmize the treatment effectiveness, it is recommended the use of Glycovit nutritional
supplement containing vitamins, minerals and sulphurated amino-acids.
Hypoallergenic product
Formulated in order to minimize the risk of allergy

No customer reviews for the moment.
Customers who bought this product also bought:
Existing Account Login
Login to your account
Reset Password
New Account Register