GLYCOSAN PLUS BIOSENSIL LIFTING OIL Rigenerante capelli 50ml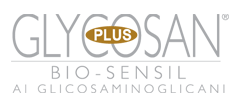 GLYCOSAN PLUS
B I O - S E N S I L
RIGENERATING
TAMING
FOR HAIR
LIFTING OIL
HYPOALLERGENIC
50 ml
100% secure payments
Secure Payments with ssl
Fast delivery shippings
Returns available
LIFTING OIL
Regenerating taming for fragile, brittle, treated and particularly stressed hair which easily breaks.
Reconstructs and protects your hair defending its structure from aggressive agents and thermal shocks. It improves hydration, body and flexibility, restoring shiny and strenght in any hair type. To used on dry or wet hair - Do not rinse. Not oily. 
Formulated in order to minimize the risk of allergy

No customer reviews for the moment.
Customers who bought this product also bought:
Existing Account Login
Login to your account
Reset Password
New Account Register