CHRISSIE COSMETICS NEW YORK white 3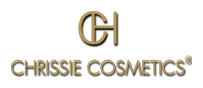 White3
TRI-ACTION
COMPLEX
ANTI-SPOT
Face & Hand
SPF15
30 ml/1.0 OZ.

100% secure payments
Secure Payments with ssl
Fast delivery shippings
Returns available
The revolutionary biotechnological formula has a powerful, innovative lightening, exfoliating, antioxidant, protective and anti-age effect. It produces a more even complexion and effectively
prevents the formation on new spots and blemishes on the skin. The collagen in the skin is revitalized, giving the face a youthful, radiant and flawless appearance.
No customer reviews for the moment.
Customers who bought this product also bought:
Existing Account Login
Login to your account
Reset Password
New Account Register