GLYCOSAN PLUS BIOSENSIL cute sensibile fiale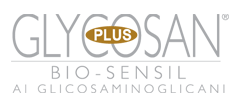 GLYCOSAN PLUS
B I O - S E N S I L
FOR SENSITIVE SCALP
AND WEAK HAIR WHICH BREAKS
SHOCK TREATMENT AGAINST HAIR LOSS
100% secure payments
Secure Payments with ssl
Fast delivery shippings
Returns available
INDICATIONS
Indicated for cases of hair with sensitive scalp and thin, fragile hair.
THE BOX CONTAINS:
• 150 ml shampoo bottle
• 12 vials - 7 ml di lotion
• 1 plastic distributor
USEFUL TIPS
In order to optimize the treatment effectiveness, it is recommended to use Glycovit Dermaforte nutriotional supplement containing vitamins, minerals and sulphurated aminoacids.
Hypoallergenic product: does not contain alcohol, perfume and colouring agents
Formulated to minimize the risk of allergy

No customer reviews for the moment.
Customers who bought this product also bought:
Existing Account Login
Login to your account
Reset Password
New Account Register